Why you need a copy of this book?
If you answer yes to any of the questions below then this book is a must read.
Do you want to take control of your financial future and have the lifestyle you dream of?
Do you want to be able to retire on your terms, when and how you desire?
Do you want to leave a legacy for your loved ones?
Ultimately, by the time you have finished reading this book and benefiting from the 25 free bonus resources, you will be empowered to:
Make better money management decisions immediately;
Build wealth through Property Investment;
Have the freedom to choose when and how you retire; and most importantly
Design, create and live the lifestyle of your dreams!
This book will provide you with a step by step guide to help you on your own Property Investment Journey. Being a successful Property Investor starts with having clear goals, the right motivation, great money habits, the right team, a consistent and low-risk investment strategy and the information and tools you need to succeed. This book gives you all this and more.
You will be taken on a journey, which will see you making better money management decisions, overcoming the fears currently holding you back and empowering you with the information, education and motivation to achieve your goals. As you progress through the book we delve into topics like understanding and managing your cashflow, getting the right finance structure, choosing the right Property Investment strategy, finding the right Property and understanding ownership structures and tax so that you can maximise the return on your investments.
Start your Property investment journey now
How the Rise High Investor will Change your life:
The Rise High Investor is a life changing book, which will have you going on a personal journey to a better life and a better future. This book and the specially designed exercises will empower you to:
Take control over your money and make better decisions of how and when you spend it;
Have complete clarity on what you want and why you want it;
Understand exactly what you have to do to achieve your short, medium and long term goals;
Overcome your fears and mitigate the risks;
Choose the right Property Investment Strategy and right Property type for you;
Build a strong, low risk Property Portfolio, giving you regular passive income and capital growth;
Take control of your finances and your life by designing, creating and living the life you dream of, whilst being able to leave a legacy for the ones you love; and
Ultimately achieve the Financial Freedom you desire!

Marissa is exceptional. Not just because of the mastery of her job, but her ethics and desire to help others achieve success for themselves. A rare diamond.
---
Chris Harris
CEO Exel Super, Superannuation and Investment Expert

Finally, a book that tackles not just the property investment strategies but also delves extensively on the more crucial part of investing: the mindset. This book gives you all the information and tools you need to succeed as a property investor. Highly recommended.
---
Nila Sweeney
Former Editor of Your Investment Property Magazine and Founder of Property Market Insider

In this must-read book, Marissa presents a proven low risk Property Investment strategy that works. She breaks down complex topics into simple language and empowers the reader with all the information they need to get started or take the next step in their investment journey. A great resource for all Investors with chapters that explain outcomes upfront.
---
Donny Walford
Director, Behind Closed Doors

This book is a must read for anyone who is serious about Property Investment. From beginners through to seasoned investors, the exercises throughout the book are a great way to reinforce and implement the information in a real world sense.
---
Ben Howard, Experienced Property Investor
Executive Chairman and Founder - Monopoly Property Group

Sometimes it can be hard to overcome your fears and take the first step towards building an investment portfolio. Marissa helps the reader to gain perspective and move past their fears. This is a must read for anyone who has considered investing but has been too scared to take action.
---
Sarah Bartholomeusz
Author, Speaker, CEO You Legal

The great thing about this book is that it is not only a valuable guide to Property Investing, but it also helps the reader to develop and implement great money management habits. Marissa provides lots of great practical tips and exercises that will help the reader take control of their finances and take control of their future.
---
Nick Reade
CEO, BankSA
Buy the book and get access to Free resources
The Rise High Investor is much more than just a book. We want you to take the learnings and implement them in your own life so that you see transformation immediately. To help you with this, Marissa has developed 25 free bonus resources just for you.
Each resource and exercise has been specially designed to help you take the learnings and concepts from the book and take the actions that will see you executing your own Property Investment Strategy so that you can transform your life and get the results you desire.
You will find the free bonus resources, worksheets and templates to complete all of these exercises via a web link you will find in each chapter of the book.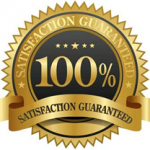 The Satisfaction Guarantee:
I want to see you move through your property investment journey successfully, and achieve everything you dream of. I am here to help! So, if you have any questions, feel overwhelmed or feel like giving up, please contact me anytime at [email protected].
If after reading this book and completing the bonus resources, you are not 100% satisfied that you have received great value, we will give you a full refund on your book purchase. So you have nothing to lose! Get your copy today and start building the life of your dreams!
Order now and get access to 2 bonus chapters